Individual & Family Counseling
Taking the first step is often the hardest part when getting the help you need. Dr. Stephen R. Band, Ph.D., provides counseling to individuals, couples, and families dealing with life's challenges that are stripping them of their happiness. By coming to this website, you are taking the first step toward a better tomorrow.
About Dr. Band
In Business Since
2005
Dr. Band's approach to counseling specifically utilizes your individual strengths to promote your wellness and goals. If you would like to learn more about him and his experience as a counselor for individuals, couples, and families, please do not hesitate to ask any questions.
Contact Dr. Band today for more information about the professional counseling he provides.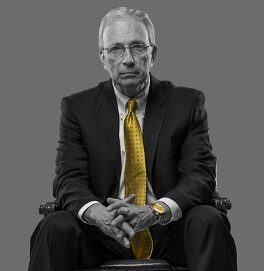 Dr. Band's Profile
Dr. Band is a licensed professional counselor and marriage and family therapist in Manassas, VA, who provides professional counseling to individuals, families, and married couples. Let him help you release your discouraging thoughts and collaborate with you to embrace positive feelings and judgments.
Experience That Matters
Dr. Band is available to help individuals and families throughout Northern Virginia and the Washington metropolitan area. He also spent more than 25 years working in the law enforcement and intelligence community, so he understands the personal and professional issues that can impact law enforcement and intelligence professionals and their families.